Welcome to
Vital Vet Physio
Does your horse, dog or cat need Jill Hall

, a Chartered Physiotherapist?

Qualified Yorkshire animal physio Jill Hall Grad Dip Phys MCSP, PG Dip Vet Phys, ACPAT CAT A is a Chartered Physiotherapist based in Harrogate who works across Yorkshire. She works with horses, dogs and cats to identify and treat problems which are causing pain, or loss of function.

After 25 years working in the NHS as a human physiotherapist, Jill qualified as a Chartered Physiotherapist at Liverpool University School of Veterinary Science. Jill works with your vet, farrier, saddler, trainer and hydrotherapist to provide a joined-up, patient-focused approach to your animal's care.
Why use a vet physio?
Animals suffer from a wide range of neurological, joint, muscle, ligament and tendon problems just like we do. Jill Hall, a Chartered Physiotherapist, can help with:
Muscle weakness, lameness and pain following orthopaedic surgery such as hip replacement, CCL repair or spinal surgery
Equine back pain arising from trauma, lameness or saddle fit problems
Managing long term conditions such as hip dysplasia, osteoarthritis or spinal pain
Soreness following soft tissue injuries such as tendon rupture or muscle tear
Performance problems in both horses and dogs
Treatments for elderly animals to maintain fitness and wellbeing.
Contact Jill Hall for a free, no-obligation phone consultation.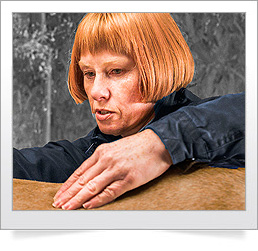 IMPORTANT
In accordance with the law, veterinary consent is needed before I can treat any animal.
All animals require a formal referral from a vet to see a Chartered Physiotherapist. This is to protect the animal by ensuring that the physiotherapist is made aware of any condition which may affect your animal's treatment or progress. This protection is enshrined in the Veterinary Surgeons Act 1966, and ensures good communication between physiotherapist and vet.